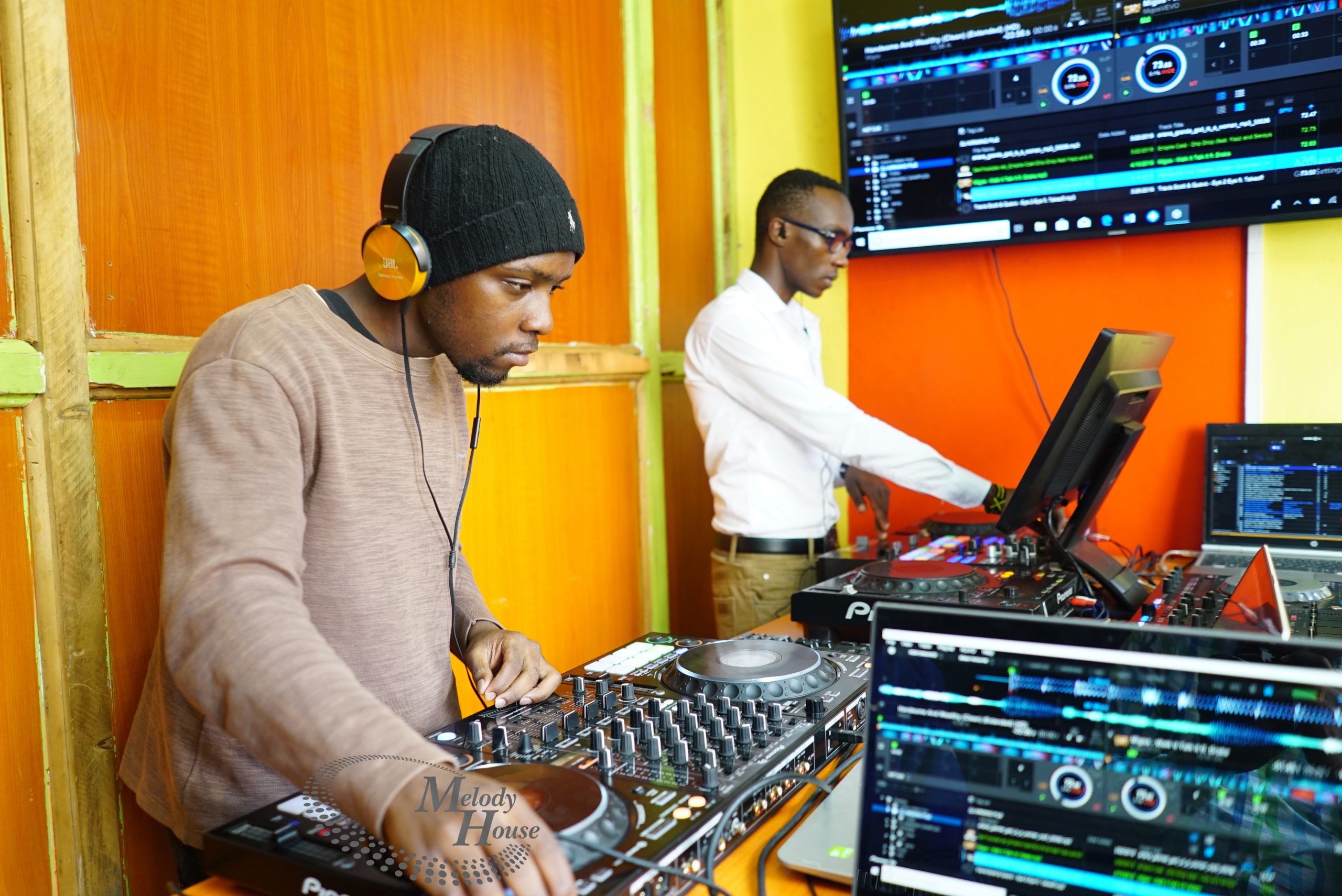 MELODY HOUSE DJ Academy is the top rated dj school among the dj schools in kenya and has been teaching students of all ages how to mix through a comprehensive program which guides students in the art of djying from beat-matching, CD and vinyl mixing, scratch techniques, softwares to the business aspects within the entertainment industry.
Our dj school in nairobi CBD is equipped with the latest gear and is considered the best dj school in kenya in terms of facilities & professionally qualified staff. If you are looking for Dj courses in kenya and intend to acquire expert skills that will enable you to realize your musical dreams at a reasonable cost, look no further than Melody House as our dj course prices in kenya are unbeatable and among the most affordable in the region.
DJ academy Course Content includes:
Equipment functions & Setup
Introduction to Pioneer CDJs & Mixers
Serato , Rekordbox, Sony Acid, Sony Vegas & other industry standard DJ Softwares
Transitions using the volume controls & cross faders
How to detect and Set cue points 
How to Count beats, bars & phrases 
How to detect BPM/Tempo using Pioneer mixers / BPM counters
How to Beat match different songs through phrase alignment
Scratch Techniques and beat juggling
How to Grow your DJ Business & Industry connections
HAVE A QUESTION ABOUT ENROLLMENT?
Visit our Address via Google Maps