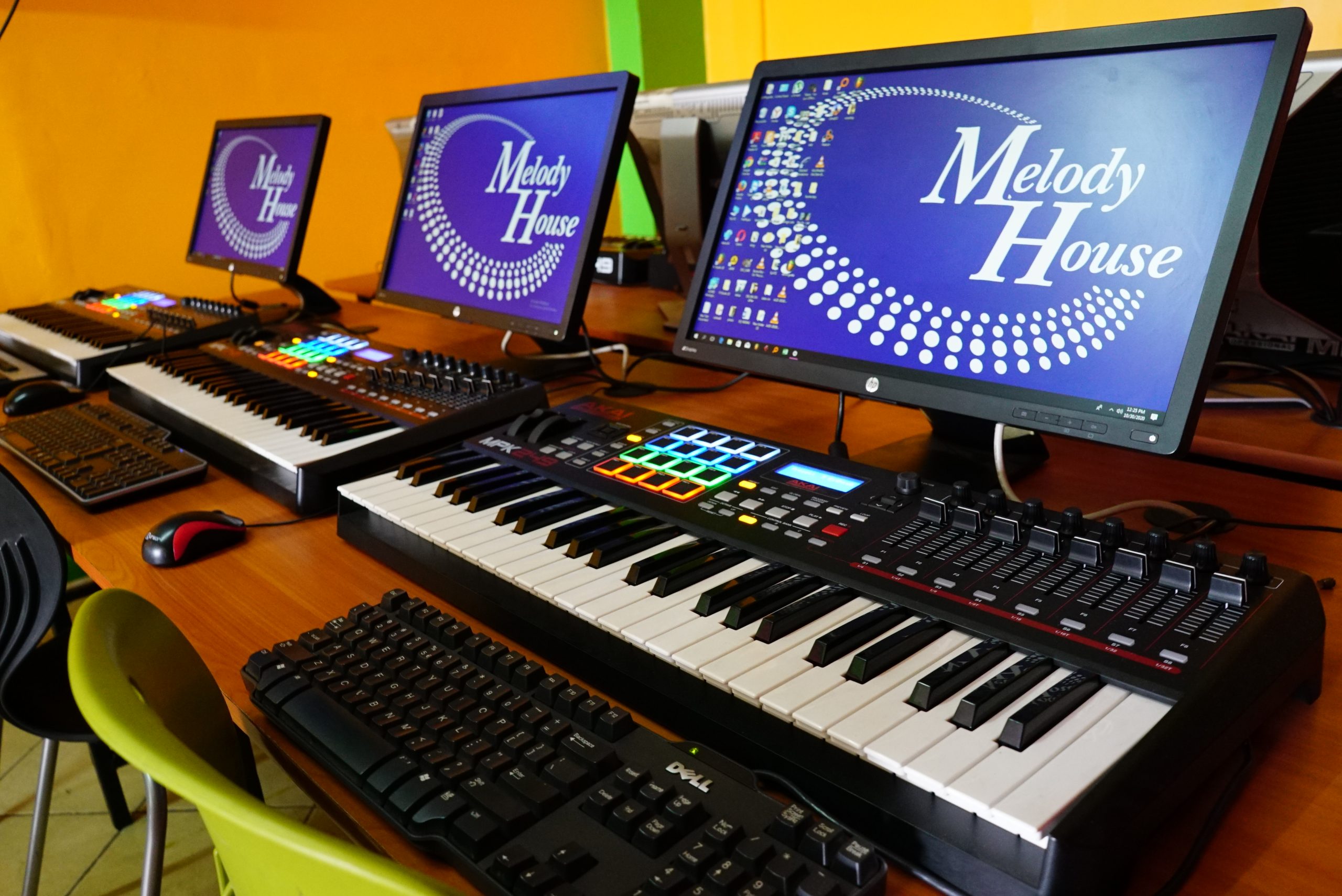 Music Production School in Kenya
If you are looking at music production schools in Kenya, Melody House comes highly recommended. Performing arts & their related fields like Music Production and sound engineering in Kenya are growing at an exponential pace and anyone who has the proper skills plus talent stands to benefit from the developments within the industry. Our music production school in Nairobi CBD offers the best facilities for anyone aspiring to pursue sound engineering courses or associated fields. Our faculty consist of practicing music producers, musicians, sound engineers and other music industry professionals who will teach, mentor and direct you down the proper path to a successful career in music. Join us today and embark on your journey of becoming the best music producer!
Music Production School Course Content:
Music Studio Hardware Devices their functions & connections 
How to Sequence music in Different genres from hip hop, trap, RnB, Afro fusion, reggae, zouk, Rhumba, bongo, gospel and other popular styles.
How to mix on analog and digital Hardware mixers.
How to Mix on software and VST mixers.
Use  of Digital audio workstations Sequencers.
How to use  VST  instruments
How to use signal processors like equalizers, phasers, flangers, compressors, maximizers, limiters, delays and others
How to bounce tracks and export using various formats
How to configure and use MIDI controllers and Midi Devices.
Different types of mics and How to mic various  instruments
HAVE A QUESTION ABOUT ENROLLMENT?
Visit our Address via Google Maps